IT Solutions for Financial Firms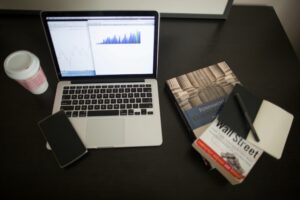 In today's IT landscape finance, investment, and accounting firms face unique challenges.  Velocity Tech offers a wide range of IT solutions for financial firms and investment firms. Regulatory compliance is constantly changing and it can be difficult for these firms to keep up with the complex requirements of compliance.  Having the proper systems in place and managed by a trusted partner like Velocity Tech is key to keeping your firm up to date and secure. We provide the hosting, security, and support you need.
Financial services firms are also prime targets for hackers.  Data breaches involving financial and accounting firms are increasing every year resulting in billions of dollars lost to cybercrime.  Our extensive experience and key partnerships with industry leaders like Cisco and Meraki allows us to bring Fortune 500 technology to your business at a price you can afford.
Just a few of our offerings for IT solutions for financial firms:
Managed Meraki routers and wireless
Hosted email with encryption and archiving
Internet filtering through Cisco Umbrella
Endpoint protection
Multifactor authentication
Advanced SPAM and phishing protection
Cloud backup and disaster recovery
In short, Velocity Tech can help keep your firm secure with the latest security hardware and software and critical endpoint protection.  We fully manage these IT solutions allowing your firm to focus on your business while we manage your IT and security systems.
Contact Velocity Tech today and let us design a custom IT and security solution for you. We support the greater Wilmington, NC area and 300-mile radius around Wilmington.